Distribution
Please select your location: Arizona, Nevada, New Mexico, or El Paso Texas
---
Distribution Featured Product

Valmont Newmark offers customers superior alternatives to wood distribution poles.  Our poles are designed to meet the same ANSI 05.1 height and class requirements as wood poles when the load factor is in accordance with NESC.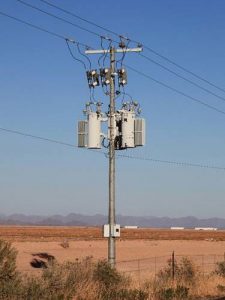 Weight: 50-70% less than comparable wood structures
Easy-to-Use: Pre-drilled to accommodate special framing requirements.
Uniformity: Constant taper and uniform diameters versus wood, Uniform material strength throughout the entire structure
Deflection: Designed to have similar defection characteristics to wood poles.
Flexibility: As a standard, steel poles are direct embedded.
Corrosion Protection: Galvanized, paint over galvanized (powder coat or liquid), dulled and darkened galvanizing and weathering steel
Reliability: Designed to meet minimum yield strength, not mean rupture strength. Steel poles will withstand loads now and in the future and will not deteriorate.
Maintenance: No need to retighten hardware later due to pole shrinkage. Is not susceptible to damage by woodpeckers, insects, rot or fires. No expensive inspection and toxic treatment programs necessary
Safety: They are self conducting for grounding purposes. Provisions for grounding are provided on each pole
Environmental: They are an answer to EPA regulations and deforestation issues. The poles are non-toxic, reduce disposal problems and costs, and they can be reused or recycled.
Procurement: Lead time is short and predictable with our steel poles
Generation
Please select your location: Arizona, Nevada, New Mexico, or El Paso Texas
---
Generation Featured Product

Doble's EMI Surveyor is a non-invasive, in-service survey solution that can identify more than 65 different electrical and mechanical defects in generators, motors, bus duct and other high-voltage (HV) electrical plant equipment.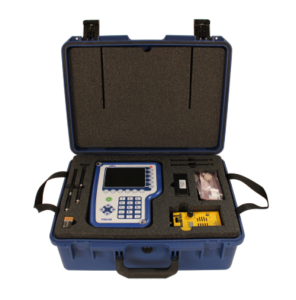 The EMI Surveyor measures the release of electromagnetic (EMI) energy resulting from HV electrical insulation-related partial discharge defects, corona, random noise, as well as LV/HV mechanical conductor-related arcing defects and sparking.
The EMI Surveyor includes all the accessories needed for a comprehensive EMI assessment: PDS200 spectrum analyzer, EMI sniffer, split-core high-frequency current transformer, wireless synchronization adapter and all required antennae and cables.
Click HERE to learn more!
Transmission
Please select your location: Arizona, Nevada, New Mexico, or El Paso Texas
---
Transmission Featured Product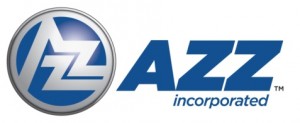 A global leader in high-voltage bus systems
AZZ's SF6 gas insulated transmission line (GIL) deliver economical long-distance power transmission, with superior reliability and a longer lifecycle to reduce ownership costs. With a compact system design, fabricated elbows and a large current capacity, GIL offer complete system flexibility.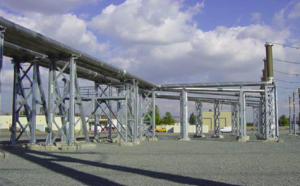 Capitalizing on the advantages of SF6  systems
As the only North American manufacturer of GIL for use in high-voltage transmission and substation applications, AZZ has developed an optimal alternative to conventional cable systems and overhead lines. Our GIL offer a range of advantages over conventional GIS bus designs, high voltage cables and overhead transmission lines.
Offering high capacity with minimal power loss, AZZ GIL provide low profile designs for improved aesthetics and security, and virtually limitless flexibility with a longer operating life of 50 years.
Click HERE to learn more!
Substation
Please select your location: Arizona, Nevada, New Mexico, or El Paso Texas
---
Substation Featured Product

GE Grid Solutions introduces HYpact.
HYpact is a hybrid compact switchgear assembly which consists of circuit breakers, disconnectors, and earthing switches. Current and voltage transformers as well as cable connectors can be added. Its modularly design allow for a large variety of different layout configurations.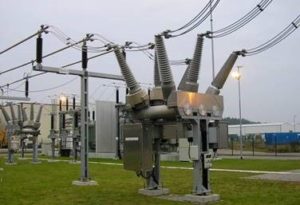 HYpact enables more economic substation designs and operation, with savings to be achieved in space consumption, preparation planning, transport and at-site installation, switchyard cost and maintenance. But space saving is only one advantage. Increasingly operators choose HYpact even where space is ample, just to benefit from the long maintenance periods of circuit breakers and gas-insulated disconnectors and earthing switches. Compared to conventional air insulated substations, the maintenance-free periods of substations using HYpact only can be tripled or even quadrupled.  Beside savings in space and maintenance, HYpact largely reduces the switchgear's exposure to environmental influences, thus providing an economic alternative to gas insulated substations in places being heavily polluted, or under extreme weather conditions.
Due to the reduced number of single components, the substation's civil work requirements, such as foundations, cable trenches, and high voltage connections, are simplified. Installation works is limited to one to two days per bay only, which often can be done without our specialised supervisors.
Beside its suitability for heavily polluted environments, HYpact is the high-performing choice in regions exposed to seismic activity. It's compact design with low center-of-gravity is ideal to withstand seismic acceleration, as proven both by shaking table tests and by finite elements method simulations.
Metering
Please select your location: Arizona, Nevada, New Mexico, or El Paso Texas
---
Metering Featured Product

Advanced power quality meets unparalleled innovation with the Schneider Electric PowerLogic ION9400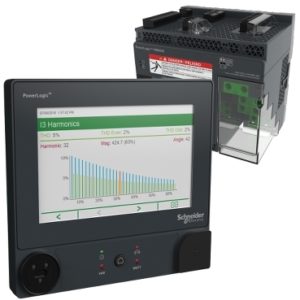 With precision twice that of existing energy standards, the ION9000 redefines the standard for accuracy.  It resolves power quality issues faster with patented disturbance tracking technology, and provides unique modularity designed to adapt to your changing energy needs, now and far into the future.
Click HERE to learn more!
Tools
Please select your location: Arizona, Nevada, New Mexico, or El Paso Texas
---
Tools Featured Product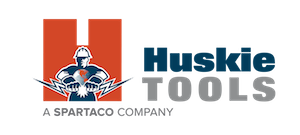 The REC-660YC works well for most underground aluminum cable cutting applications.  It was designed to cut copper cables up to 500 MCM and aluminum up to 2″ maximum outside diameter.  Click HERE to learn more!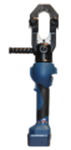 The SL-610 is built on a similar platform as our SL-ND tool, the most robust and versatile streamline tool in the industry.  The new SL-610 will deliver 16 tons of compression force, utilizing all industry standard "P" dies.  The capacity of the tool is the same as the pistol grip REC-3610, capable of accepting lugs up to 1500 MCM copper and 1250 MCM aluminum.  Click HERE to learn more!
Test Equipment
Please select your location: Arizona, Nevada, New Mexico, or El Paso Texas
---
Test Equipment Featured Product

The Doble F6150sv is your versatile solution for testing IEC 61850-based protection devices and schemes.  This power system simulator performs the simples through the most complex tests.  The F6150sv has the highest output current of any test set on the market-all within a single box.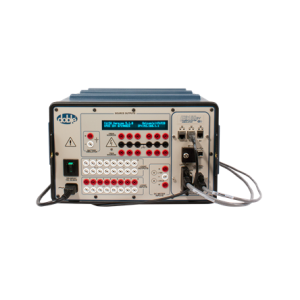 Meeting all your testing and budgetary needs, the F6150sv is available in different configurations.
The F6150svtest IEC 61850-based systems at the process-bus level and station-bus level using both sampled values and GOOSE messages.*
*F6870 Sampled Values option required
Click HERE to learn more!
sales@clarkpowerproducts.com
16411 N. 90th Street, Suite 108 Scottsdale, AZ 85260